WArm YOUR SIDE, WARM THEIR SIDE
A warm bed is scientifically proven to help you fall asleep faster.
Eight Smart Mattresses offer dual zone controls allow you and your partner to select different warming levels for each side of the bed. Ready to give it a try?
The bed warming feature is available in all mattresses in the

Smart Collection
The bed warming feature is available in all mattresses in the

Smart Collection
Micro heating elements embedded in the cover heat things up with a simple tap on the app.
Components of the Eight technology
01. Top fabric layer
02. Sensor pocket
03. Temperature control
04. Side connector
05. Hub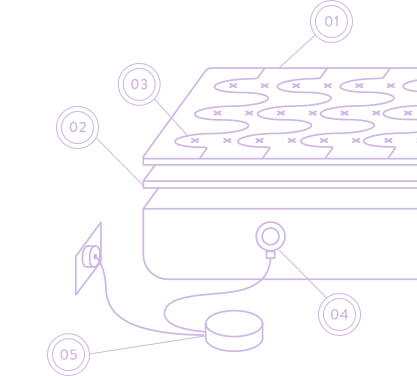 Pick the perfect temperature
Choose from 10 different temperature levels, from a little warm at level 1 to very warm at level 10.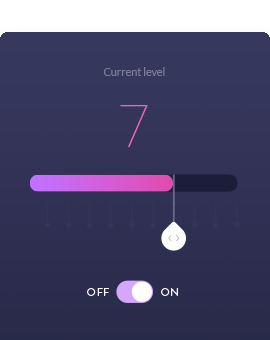 Turn warming on and off automatically each night by setting your personal schedule. It's set and forget.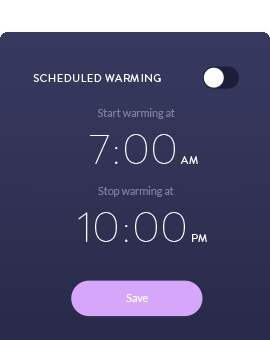 With the Eight skill for Alexa, you can use simple voice commands to control bed temperature. It's as easy as "Alexa, tell Eight my bed is cold".
Alexa can control both bed sides, turning bed warming off, on, higher or lower.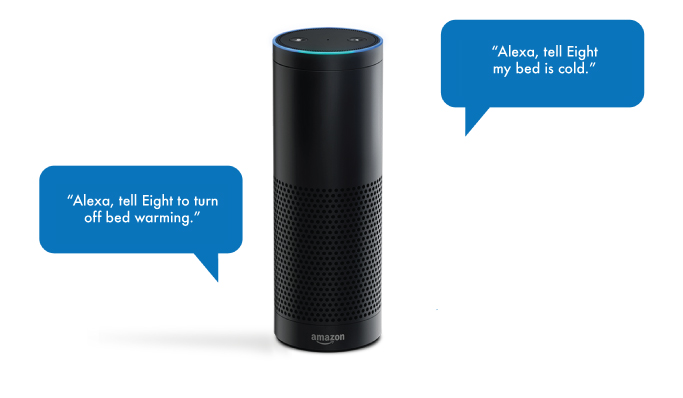 ---

"I didn't know that I need my bed to be around 90 degrees under the cover with a room temp of 68 to sleep optimally until Eight. "
- Joseph G., Eight customer
---
Can I set separate warming schedules for each side of the bed?
Yes! Eight uses a dual-zone design which allows temperatures to be set independently for each side of the bed.
What is the recommended warming time and schedule?
If you are warming one side of the bed, we recommend starting the warming 30-60 minutes before getting in bed, and stopping it 3-4 hours after the time you usually fall asleep. This makes it easy to fall asleep, and you won't be woken up from feeling too warm.
Is it safe to leave warming on overnight?
The warming feature will automatically turn off after ten hours. Of course, we recommend exercising caution if leaving the cover on for extended periods of time.