EVERYONE LOVES EIGHT
The reviews are in. Read what makes Eight America's Favorite Smart Mattress.

"What a difference a good mattress makes! I sleep much deeper (over 25% of my sleep is now REM sleep), the aches and pains in the hips are completely gone, so is my shoulder pain (I can only sleep on the side)."
- H. Logan, Eight Customer

"When you lay on the mattress it has a very consistent feel throughout and you don't get the sense that you are hitting a particular layer. This is how a well designed mattress should feel."


"The sinkage and hug mesh well with the levels of support and pressure relief. The mattress creates a nice combination feel between responsiveness and memory foam hug."



EIGHT IS A PC MAG EDITOR'S CHOICE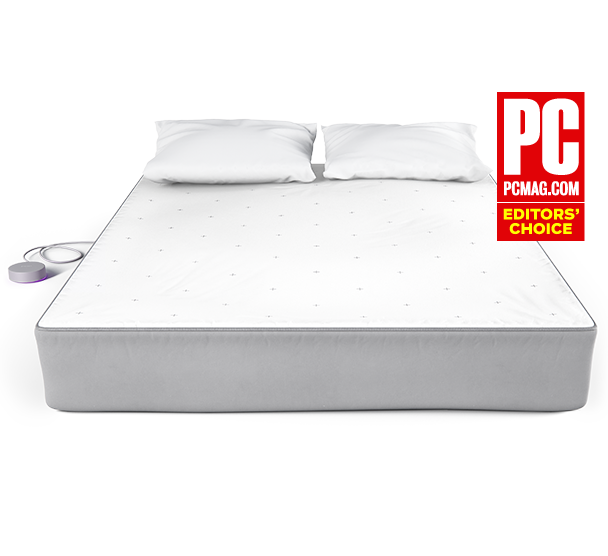 "The Eight does much more than tell you how well you slept last night... After sleeping on it every night for the past couple of months, I feel both better rested and more aware of the rest I am getting. That makes it an Editors' Choice."
WATCH VIDEO REVIEWS OF EIGHT
CUSTOMER REVIEWS
Every review on this page is submitted by a real Eight customer. In the interest of transparency, we never change reviews or use incentives to influence them.