Eight is the world's most convenient, comfortable, and comprehensive sleep improvement system.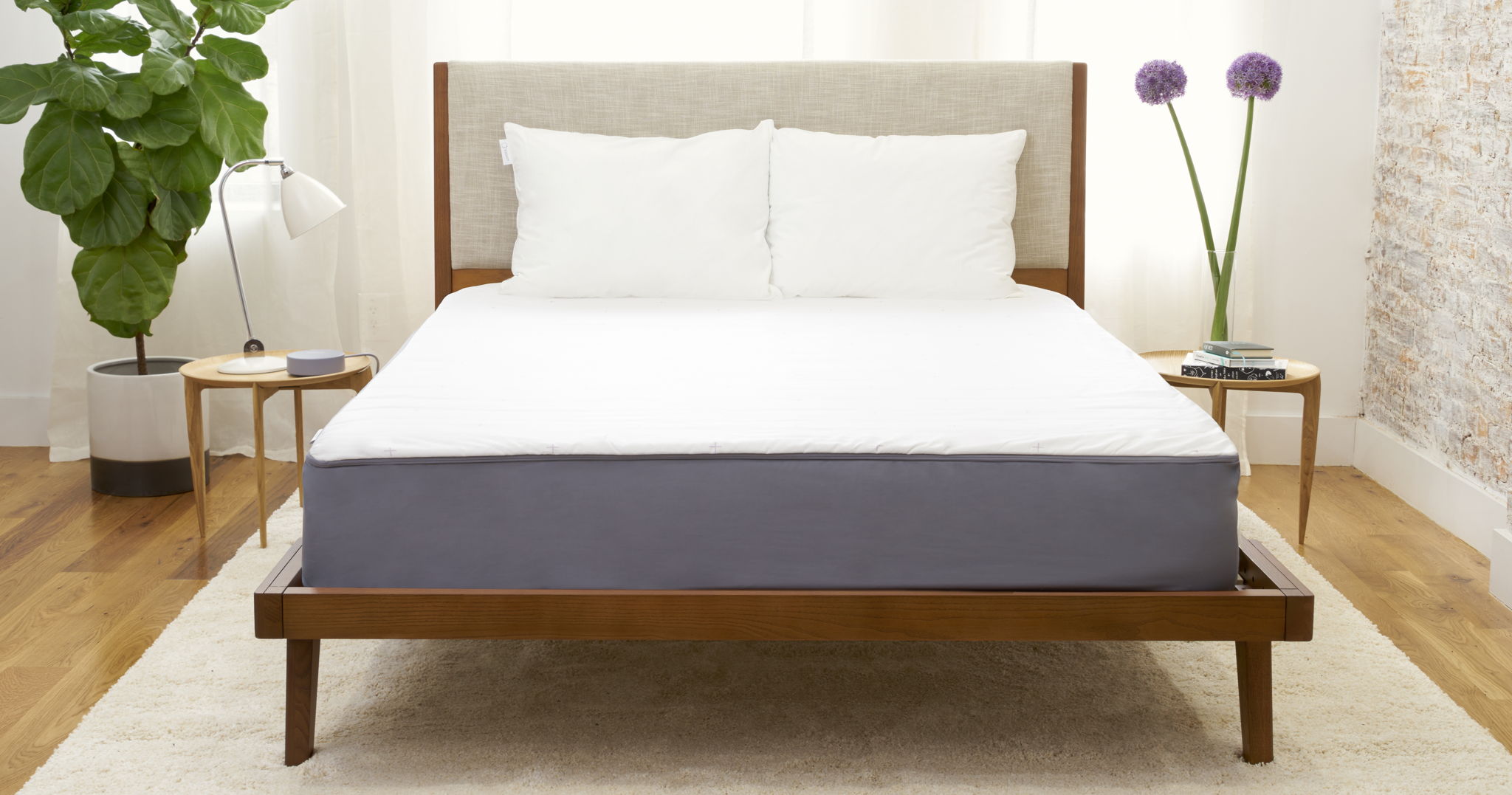 The Eight Smart Mattress is our very comfortable mattress and our smart cover, sold as a set. You can also purchase the Eight Smart Cover by itself, if you've already got a mattress you like.
Put the technology cover on
The Eight cover goes on the mattress just like a fitted sheet, and instantly makes any bed a smart bed. With sophisticated sensors monitoring the most important sleep metrics, the cover is the centerpiece of Eight technology and fits on all mattresses.
Download the Eight app
The Eight app is how you control your smart bed and view your daily Eight Sleep Report. You can also set smart alarms, connect to almost any wi-fi enabled device in your home, and did we mention bed warming? And thanks to the world's largest ongoing sleep study (called our customers) we're constantly improving the app's functionalities.
All you have to do is lie down
Wear pajamas, or don't, if that's your thing. When you wake up in the morning, you'll get a full sleep report on your phone. And you don't have to go to bed with a gadget on your wrist. 
Get cozy with bed warming
Customers love our bed warming feature. A warm bed is scientifically proven to help you get to sleep faster. And with dual zone controls, Eight is perfect for couples who prefer different sleep temperatures.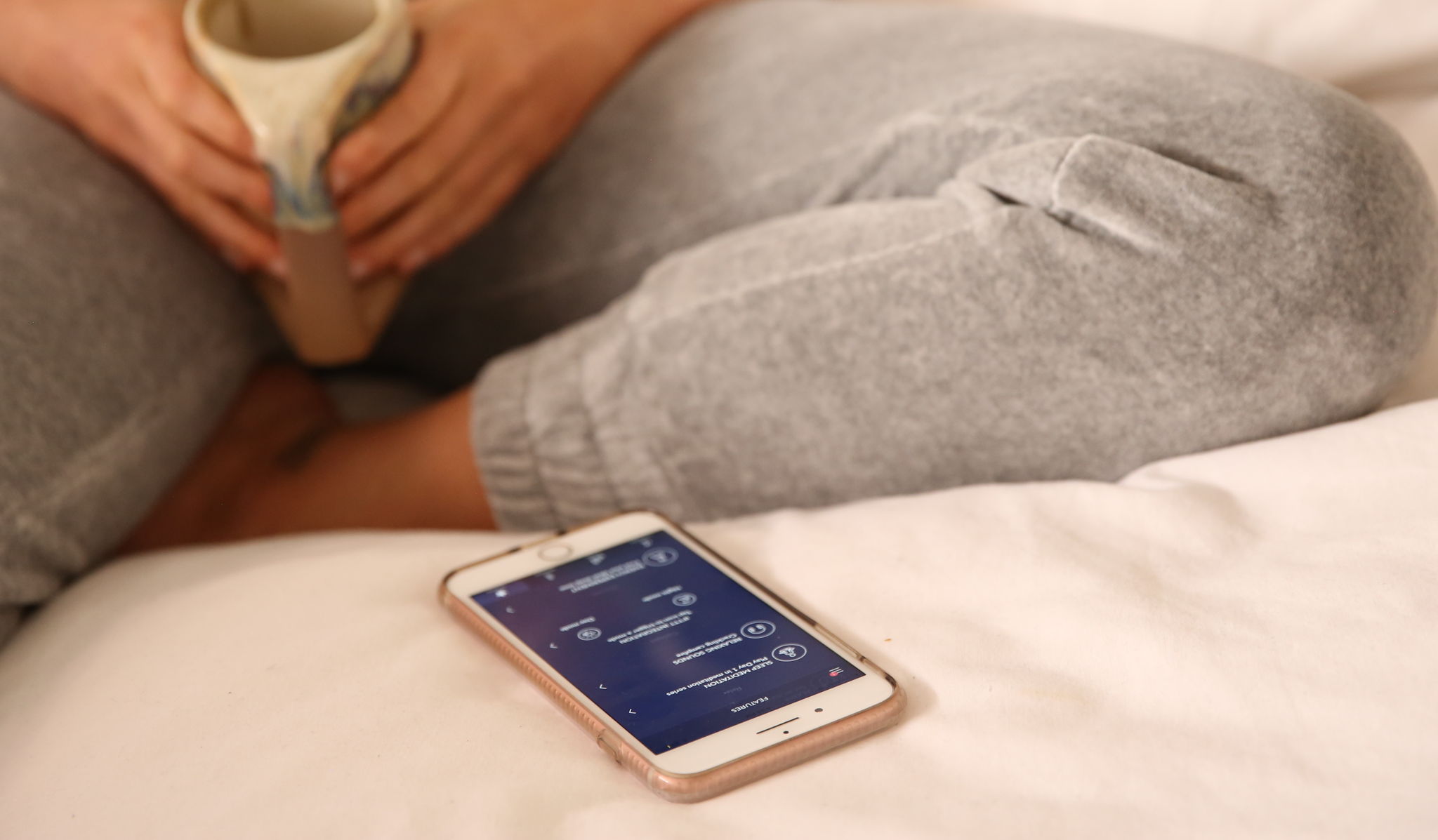 Eight makes your bed the hub of your smart home
From before you go to bed right through your first cup of coffee, use the Eight app to program almost any wi-fi connected device in your house. Here are just a few of the things Eight can do: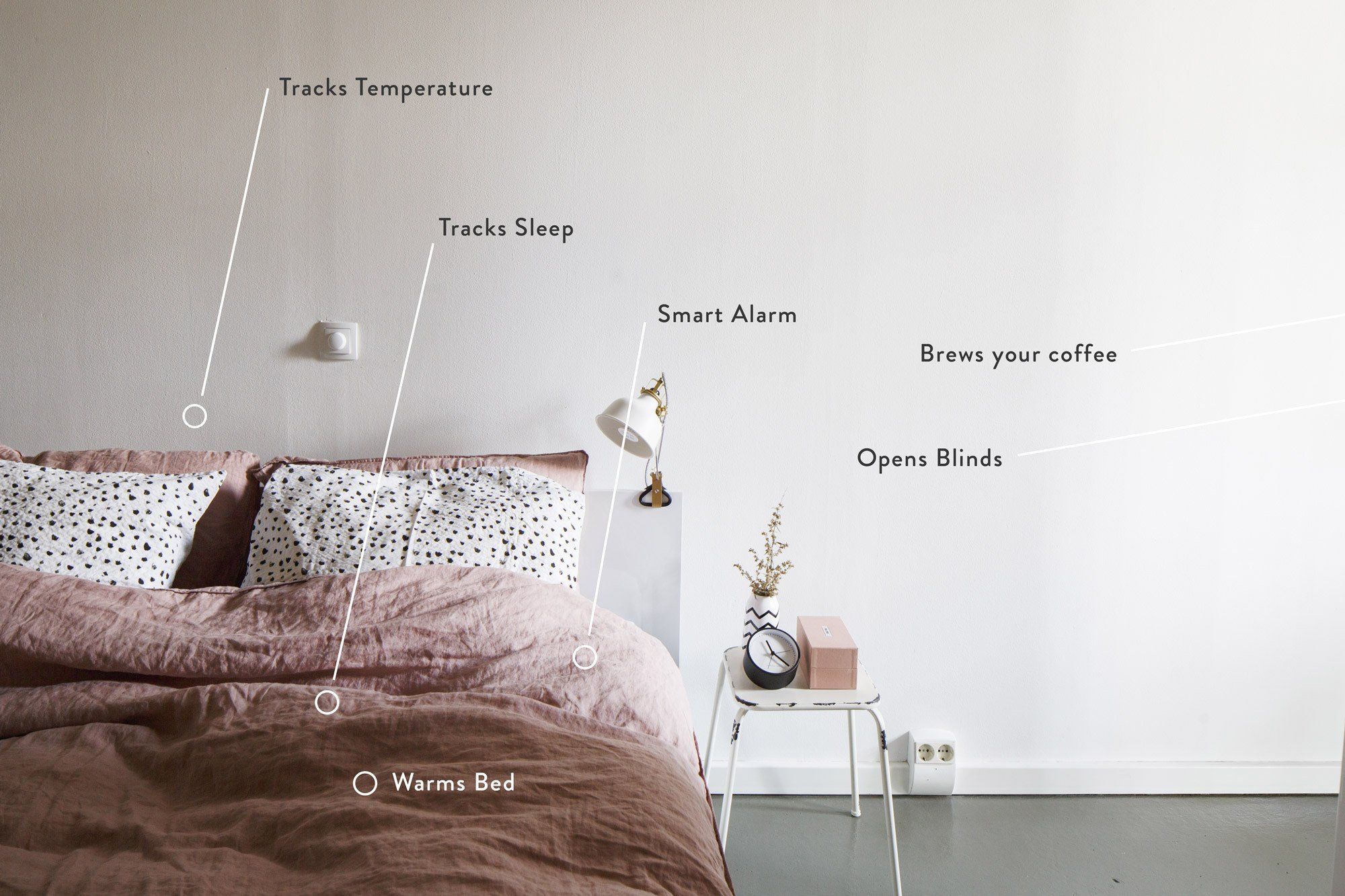 And this is just the beginning. Using our data-driven approach we are constantly adding features to make your sleep life better.